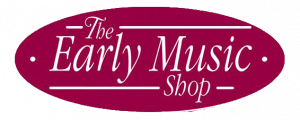 We are excited to announce that in 2019 the Early Music Shop is partnering with us to offer 10% discount for our members on sheet music, strings and accessories. When you renew your membership we will send you the discount code to use for online purchases.
Not sure if you are financial? Please send an email to info.avdgs@gmail.com and we will check for you.
Our membership year runs fro 1 January to 31 December, so if you have not paid this year you will not be financial.
Joining is easy!  You can now join online https://www.trybooking.com/WEXW