"Chelys is an important component of being a member ofthe Australian Viola da Gamba Society and I remain committed to the idea of a user-friendly Journal that strikes an appropriate balance between informal news items, contributions to the scholarship of the viol in Australia and reviews of books and music that are of interest to viol players.I hope that being Editor will allow me to facilitate the kinds of things the membership at large wants to talk and read about.I see the Journal as a forum that we should all feel the ownership of and to which we should all feel we can contribute. The viol remains at a stage of enormous potential in this country, and I'd like the journal to nuture new talent, both academic and in the world of performance. I encourage anyone who wants to comment on the content of the journal, or to contribute in any way to contact me directly. Planning for the next issue is well and truly underway, and I hope to be able to offer the following items in this year's Journal."
An interview with Shaun Ng about life as a gambist in Singapore and Perth
A comparative study of Rousseau and Danoville's contemporaneous treatises on the viol.
Patrice Connelly's reflections on the first years of the Society and the challenges ahead.
A review of Edition Güntersberg's new edition of C.P.E. Bach's C major Sonata for viol and continuo.
More articles are always encouraged! The 2005 issue of Chelys is expected to go towards September, for release before the end of the year.
I look forward to working with the Committee and Society members to ensure a vibrant journal in future years.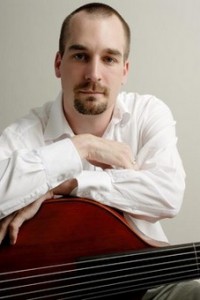 John Weretka has an honours degree in musicology and Anglo-French literature from the University of Melbourne and returned recently to commence postgraduate work in fine arts. He is currently the General Editor of the Australian Music Examinations Board. John has a long history of involvement in the arts and has been Deputy Secretary of the Arts Industry Council of Victoria, President of the Early Music Society of Victoria, Treasurer of the Victorian Chapter of the Musicological Society of Australia, on the Editorial Board of `Context' music journal and a Board Member of the Melbourne Autumn Music Festival. He writes regularly for `Music Forum' magazine. John is a viol student of Ruth Wilkinson and Laura Vaughan.