Membership of the Australian Viola da Gamba Society is open to all interested people.  If you wish to join the AVdGS, please fill in a membership form, which can be downloaded by clicking on the link below. Please note: All prices are in Australian currency.
You can now renew or apply for membership online through TryBooking
https://www.trybooking.com/WEXW
Membership forms can also be requested by emailing: info.avdgs@gmail.com
Memberships from outside Australia are most welcome, but payment will need to be made in Australian dollars. If this poses a difficulty, please email the Secretary (info.avdgs@gmail.com) to discuss various options. The membership year runs from January to December. New memberships received from October each year will be deemed to fall into the following membership year.
Benefits of membership:
Attendance to workshops including the Annual Easter Viol School at members' rates
Quarterly newsletter (see the newsletter page on this site for contents lists and highlight articles)
Email notifications of events and items of interest
Your subscription assists the AVdGS to help players, members, teachers, makers and all people associated with the viol in Australia
In 2019, our members also receive a 10% on all strings, music and accessories from the Early Music Shop. For your discount code, please email info.avdgs@gmail.com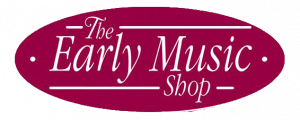 Rules of Membership
The Rules of Association or Constitution of the Australian Viola da Gamba Society are available to all members, and were amended at the General Meeting which took place on Friday, 25 March 2008 at the Sydney Easter Viol School.
The Rules are available as a PDF file for you to download.